Clients in the News – Berkeley Researchers Team Up for $7.5M Immunotherapy Initiative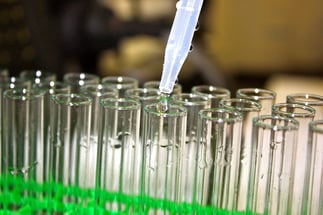 The University of California, Berkeley is a leading research institution, producing promising research in all divsions of the life sciences. To help further research in immunotherapy and cancer, researchers from the University of California, Berkeley have recently teamed up with the Berkeley-based biotech company, Aduro Biotech Inc., for a $7.5 million immunotherapy initiative. This Immunotherapeutics and Vaccine Research Initiative (IVRI) will provide three years of funding to infectious disease researchers studying new techniques for combating both infections and cancer.
Aduro Biotech Inc. works to discover, develop and commercialize transformative therapies to treat challenging diseases. Aduro already uses some technology created at UC Berkeley that they have since further refined. With part of the funding that Adura is providing, UC Berkeley researchers participating in the IVRI will have access to technology at Aduro such as LADD and STING Pathway Activators, which have the ability to harness the natural immune system.
Aduro Biotech chairman and CEO Stephen T. Isaacs explained, "Through this unique collaboration, there is tremendous opportunity to improve our understanding of the immune system's potential to serve as an important weapon in treating cancer and infectious disease. By combining UC Berkeley's leading research and academic resources with innovative technology platforms, such as those developed by Aduro, we are confident that this initiative will lead to an improved understanding of, and potential treatments for, some of the most devastating diseases."