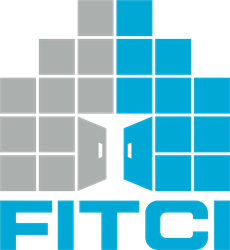 The Frederick Innovative Technology Center, Inc. (FITCI), Frederick, Maryland's tech incubator, announced today that it is the recipient of two grants totaling $450,000 from the Rural Maryland Prosperity Investment Fund of the Rural Maryland Council (RMC). The Fund provides targeted investment to promote economic prosperity in Maryland's rural communities.
The first grant, for $200,000, will be used toward the development of a Community Growth Accelerator Program to complement the services provided in FITCI's two incubator locations. The accelerator is a cohort-based program that includes connections, mentorship, educational components, and culminates in a public pitch event to accelerate growth.
The RMC also awarded FITCI $250,000 for the construction and operation of a premier Tech Shop, a new shared tech makerspace in the incubator's downtown Frederick location. The Tech Shop will be designed to prepare rural Marylanders with the tools and training necessary to adapt to a rapidly changing technological landscape, by tapping into the nascent Internet of Things (IoT) market.
FITCI President and CEO, Kathie Callahan Brady, expressed appreciation for the grants as well as support of the incubator from Frederick County public officials: "We couldn't be more thrilled to hear of the news. This couldn't have come at a better time for FITCI, we recently opened our beautiful new center in the ROOT building downtown, thanks to County Executive Jan Gardner and the County's support. With these grants we can now put the finishing touches on our programs and the rest of the center. Through these projects, we will be able to guide so many more entrepreneurs in ways that will accelerate and transform their businesses. We are so grateful for the support of so many people."
The Rural Maryland Council (RMC) brings together citizens, community-based organizations, federal, state, county and municipal government officials, as well as, representatives of the for-profit and nonprofit sectors to collectively address the needs of rural Maryland communities
The Frederick Innovative Technology Center Inc. (FITCI) was founded as a nonprofit partnership in 2004 to foster entrepreneurial activity within Frederick County. FITCI's mission is to encourage innovation and accelerate the development of commercially viable technology-based businesses by providing a nurturing and supportive environment. FITCI supports early stage biotechnology, information technology, and renewable energy start-up companies by offering office and wet lab space, business services, and strategic support to local entrepreneurs.