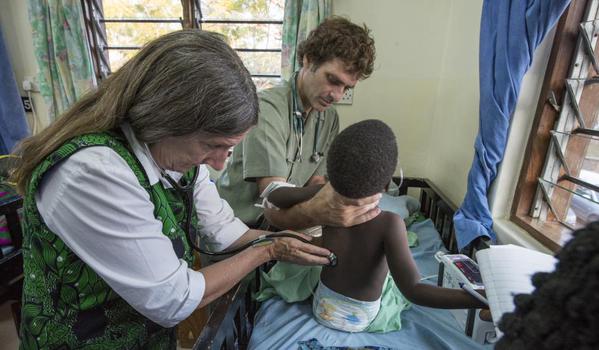 Sometimes stopping the spread of a disease isn't enough to cure it. For instance, the effects of malaria can still kill even after the parasite has been eradicated. Fortunately, researchers from Michigan State University, East Lansing are working on ways to halt the adverse effects of malaria.
MSU Professor of Internal Medicine Terrie Taylor is a true expert on malaria. She spends six months of the year in the African nation of Malawi so that she can conduct malaria research and simultaneously treat patients.
Her biggest concern at the moment is cerebral malaria, the deadliest form of malaria, which has been claiming children in Malawi even after the malaria parasite is treated. In an effort to pinpoint the problem, Taylor used an MRI to compare the brains of the survivors and the victims. This may sound like a simple and perhaps even obvious solution, but in Blantyre, Malawi, ordering an MRI is not a decision made lightly: the closest MRI was 1000 miles away.
Fortunately, the MRI scans provided groundbreaking results.
"We found that survivors' brains were either never swollen or decreased in size after two to three days. This was a triumphant moment," says Taylor in a recent MSU press release. This led to the discovery that brain swelling was the true cause of death. The brain gets so large that it compresses the brain stem, which causes children to stop breathing. The swelling is extremely clear to see in an MRI scan, but very difficult to detect with the naked eye.
Taylor was, understandably, thrilled by the results. "I wanted to say to the parasite 'Ha! You never thought we'd get an MRI, did you?'"