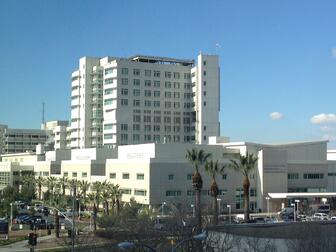 Last Fall, UC Davis' Comprehensive Cancer Center received its first National Cancer Institute (NCI) Moonshot Grant of $2.5 million to research two types of cancers in dogs that are very similar to cancer in humans.
UC Davis boasts both a world renowned veterinary school and medical school. Researchers are equipped with the tools to examine the link between cancer in dogs and cancer in humans. UC Davis has a Comparative Oncology Program at the Comprehensive Cancer Center, one of very few in the nation.
The program allows for veterinarians and physicians to work together to find creative cancer solutions. Robert Canter, a surgical oncologist at the Davis Comprehensive Cancer Center, and Robert Rehun, a veterinary oncologist, plan to conduct various research trials with the Moonshot Grant.
The trials will be focused on isolating dogs' natural killer cells. Killer cells are white blood cells that are particulary good at eliminating cells infected with viruses or cancer cells. Once the killer cells are isolated, researchers hope to connect the killer cells with human IL15. IL15 is a cytokine that might help activate the killer cells in human patients.
This study is just one example of the many different projects that UC Davis facilitates to help advance cancer research. This past year, the Davis Comprehensive Cancer Center received $7.3 million in support. The Biomedical Technology Program at the Cancer Center alone has over 20 active projects and almost $24 million in funding.