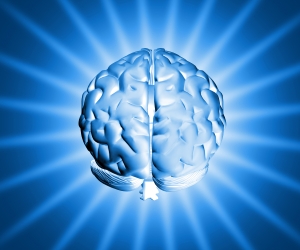 Researchers from the Perelman School of Medicine at the University of Pennsylvania and the Novartis Institutes for BioMedical Research have discovered a potential new method for treating brain cancer using specially engineered immune cells.
According to a university press release, personalized immune cells were engineered by UPenn scientists in order to seek out and attack a type of deadly brain cancer, and were found to be both safe and effective at controlling tumor growth in mice that were treated with these modified cells.
"A series of Penn trials that began in 2010 have found that engineered T cells have an effect in treating some blood cancers, but expanding this approach into solid tumors has posed challenges," said the study's senior author, Marcela Maus, MD, PhD, an assistant professor of Hematology/Oncology in Penn's Abramson Cancer Center. "A challenging aspect of applying engineered T cell technology is finding the best targets that are found on tumors but not normal tissues. This is the key to making this kind of T cell therapy both effective and safe."
In collaboration with Hideho Okada, MD, PhD and his colleagues at the University of Pittsburgh, the study details the design and use of T cells engineered to target a mutation found in about 30 percent of patients with glioblastoma, a deadly form of brain cancer.
"Patients with this type of brain cancer have a very poor prognosis. Many survive less than 18 months following their diagnosis," said M. Sean Grady, MD, the Charles Harrison Frazier Professor and chair of the department of Neurosurgery. "We've brought together experts in an array of fields to develop an innovative personalized immunotherapy for certain brain cancers."
The treatment involved in this study includes removing some of a patient's T-cells using a process similar to dialysis. The T-cells are then reprogrammed into "hunter" T-cells to find cancer and infused back into the patient's body to find and control tumor growth.